Reusable, Sustainable Gowns
Determined to design a sustainable protective gown that would protect their team and patients, Merrow worked with Nursing Leadership and Staff throughout hospital systems in the US to develop a sustainable, reusable gown. Gowns can be reused over 150+ times as AAMI Level 2, and could have a second life as AAMI Level 1.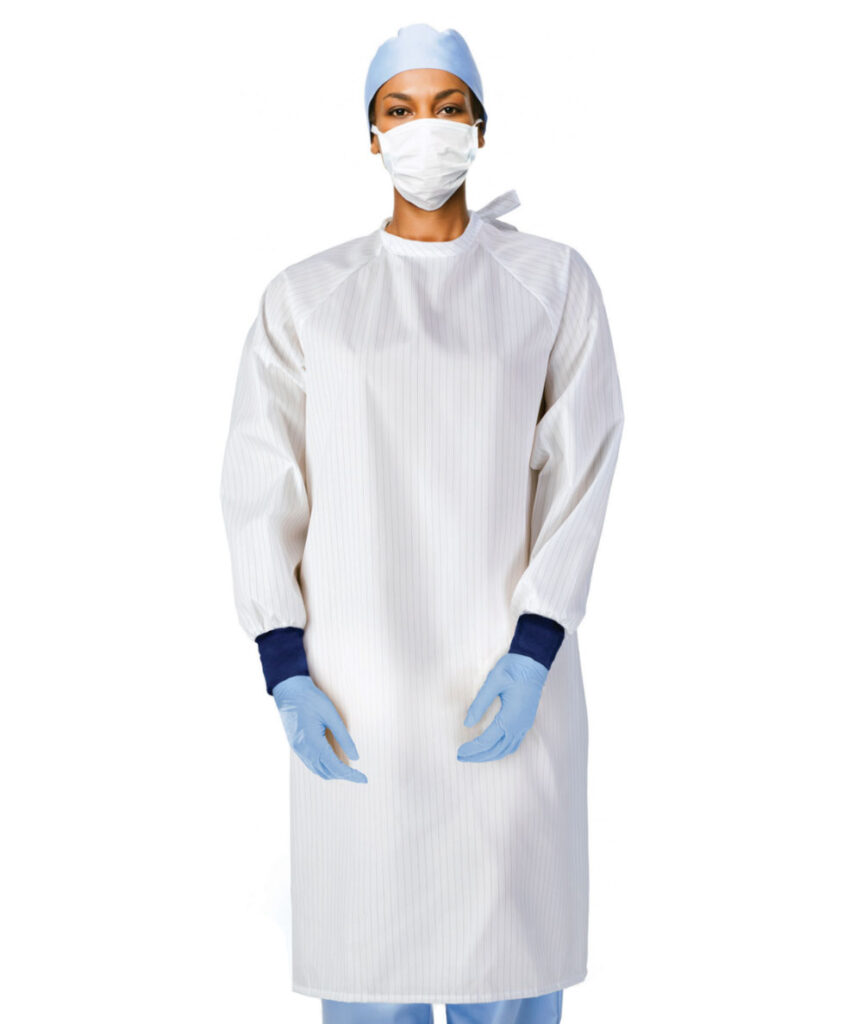 Sustainability is a significant factor in reusable vs. disposable gowns
Merrow Medical, in partnership with Precision Fabric Groups, designed and developed the first fully sustainable line of medical apparel products.
As published in the American Journal of Infection Control (2018); ARTA, The American Reusable Textile Association, and IAHTM, International Association for Healthcare Textile Management, conducted a study on the environmental impacts of reusable and disposable isolation gowns. The reusable and disposable isolation gowns were compared using standard life cycle assessment procedures.
Percentage of Hospitals Using Disposable Gowns
It's estimated that annually 1.5 billion single use PPE gowns are worn and disposed of in the United States. This equates to 1.8 million cubic meters per year, or nearly two Empire State buildings, of waste. The U.S. Healthcare sector alone is responsible for 10% of U.S. greenhouse gas emissions, 64% of which come from the supply chain.
Results of Using Reusable Gowns
Reduction in Energy Consumption
Reduction in Greenhouse Gas Emissions
Reduction in Blue Water Consumption
Reduction in Solid Waste Generation
Precision Protection Fabric Benefits
Contact us for more information or to place an order today!