By virtue of the advanced formula, INTCO AdvanCare Series Examination Gloves will bring users an excellent feeling of comfort and safety. It is an ideal glove that suits most clinical settings and tests of resistance to permeation of chemotherapy drug against ASTM D6978.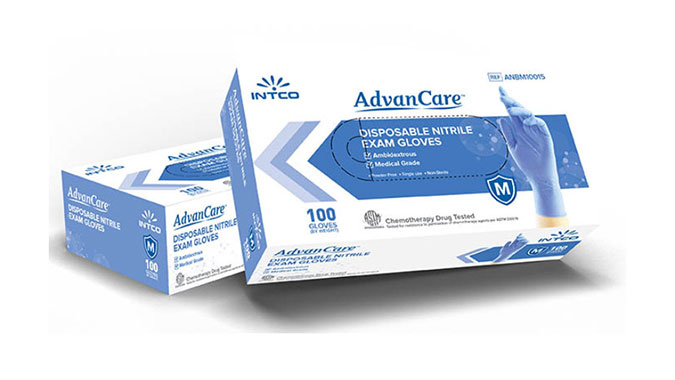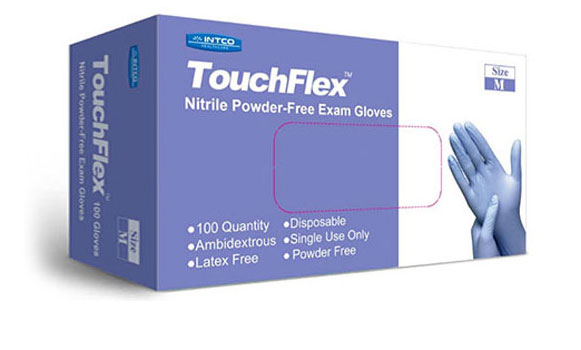 INTCO AdvanCare Exam Gloves
INTCO AdvanCare Nitrile Exam Gloves
Advanced formulation for exceptional comfort and fit providing better tactile sensitivity.
100-count & 200-count packaging for various choices
Tested for use with over 60 chemicals and approved for use with chemotherapy drugs
Features
100% free from sulfur-based accelerators
No latex protein to cause allergy
Excellent softness and wear
Undifferentiated shelf life as normal gloves
Well suited for high cleanliness industries like electronic, food service, etc
Quality Standards
Complied with EN 455 and EN 374
Complies with ASTM D6319 (USA Related Product)
Complies with ASTM F1671
FDA 510(K) Available
Approved to use with chemotherapy drugs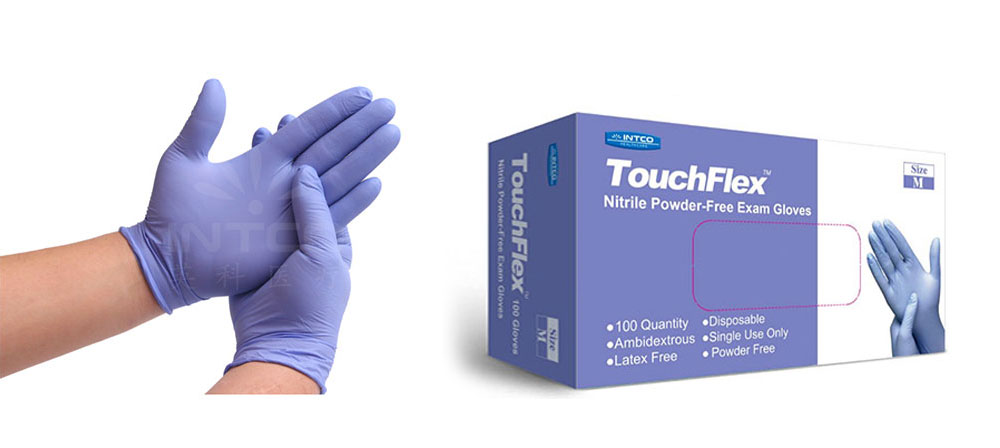 INTCO TouchFlex Exam Gloves
Comfortable, super soft flexible powder free nitrile gloves provide added safety applications. Designed with special nitrile formulation they feel and fit like latex and allow full range of motion and excellent flexibility to minimize stress and fatigue. They do not contain natural rubber latex and are excellent alternative for those suffering from Type I allergies.
Contact us for more information or to place an order today!